Since it's original release in 2013, SQL Backup Master has been downloaded and installed by tens of thousands of users - making it one of the most popular SQL Server database backup solutions available. For version 3, we've expanded the feature set and made numerous improvements to existing capabilities.
SQL Server 2016 Support
SQL Backup Master 3 now offers support for Microsoft's SQL Server 2016, which was released to the general public on June 1st, 2016. SQL Backup Master 3 has been tested extensively with this new release, and has been enhanced to support discovery of available installed instances. We're proud to offer support for this new SQL Server release just days after its official release by Microsoft.
Microsoft OneDrive as Backup Destination
Now you can back your SQL Server databases to Microsoft's popular OneDrive cloud storage service. Our integration includes support for uploading backup files larger than 100 MB. Note that this feature requires a standard or professional edition SQL Backup Master license.
Failed Job Retry Support
SQL Backup Master 3 improves on the existing backup scheduler by integrating a failed backup job retry mechanism. When enabled, this feature will re-attempt failed backups a configurable number of times, with a configurable delay between each retry. Excellent for limiting the negative effects of temporary network outages, SQL Server restarts, etc.
Additionally, failed individual backup upload attempts will be retried up to three times before the upload fails.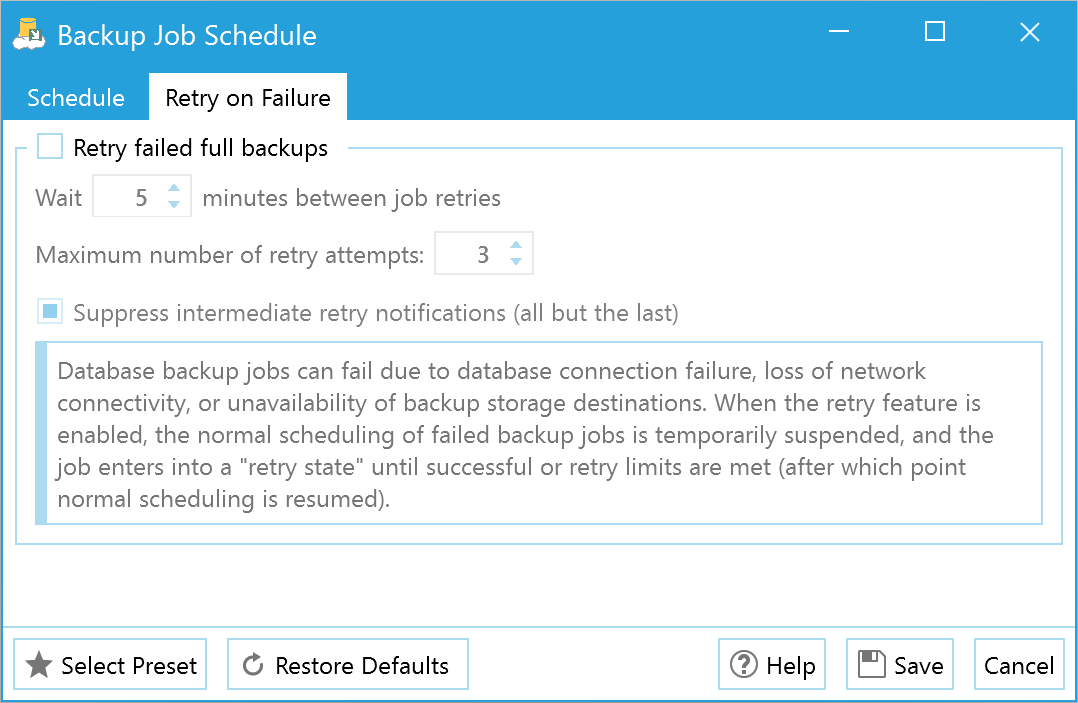 Improved Notifications
SQL Server backup email notifications can now be configured (enabled or disabled) independently for full, differential, and transaction log backup types. We've also introduced the ability to customize the email notification subject (with a number of predefined variables). Finally, you're now able to specify a "from name" to be used when sending email notifications via SMTP.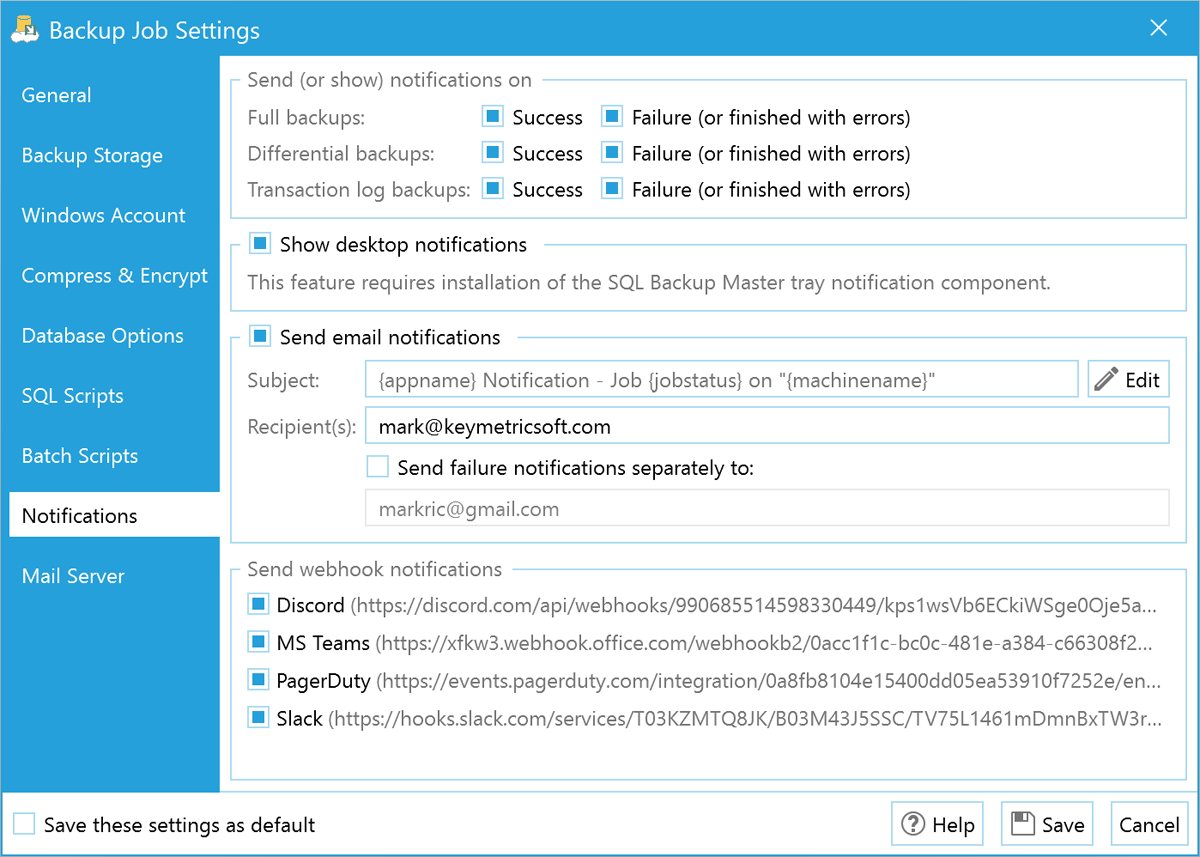 Improved Backup Compression
First, we've greatly improved the performance of the built-in .zip file format compressor by allowing it to utilize multiple cores. Also, it's now possible to bypass the backup compression option entirely.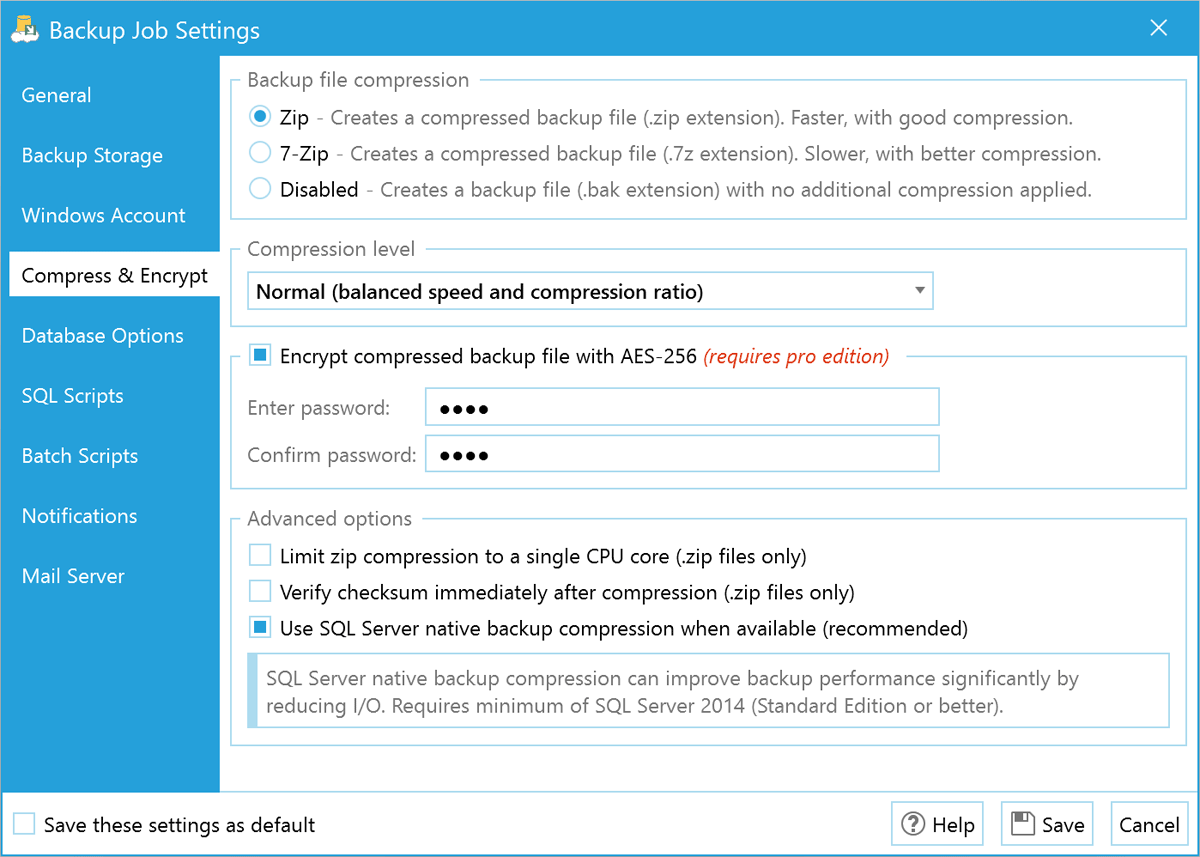 FTP (and SFTP) Proxy Support
We've added extensive proxy support (SOCKS4, SOCKS5, HTTP CONNECT, etc.) to the FTP/SFTP backup destination.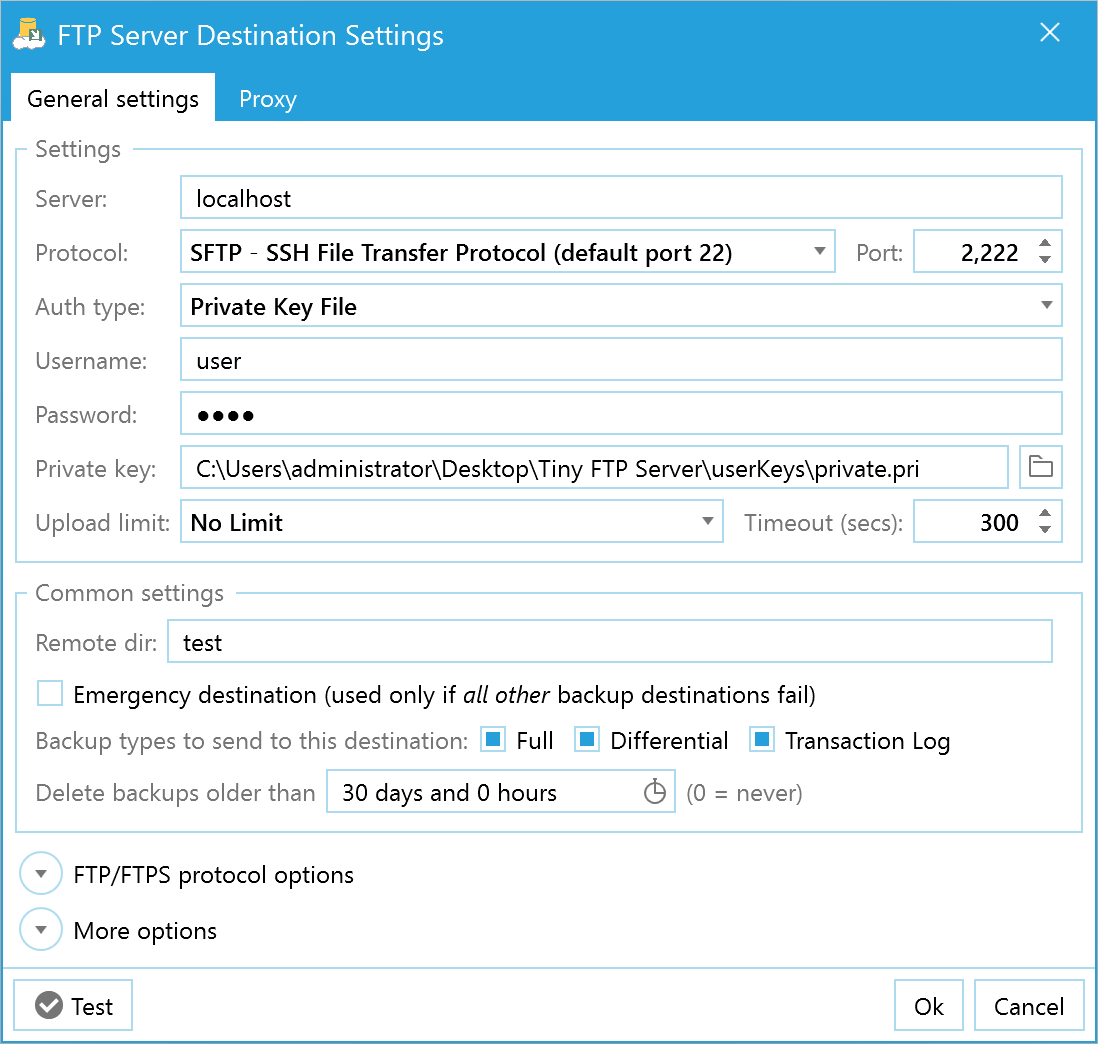 New Amazon S3 Options
Our support for Amazon S3 as a SQL Server backup destination has been enhanced, as follows:
Users can now control the maximum number of concurrent upload request threads.
We've added support for the "Standard - Infrequently Accessed" storage class.
Added support for Amazon S3 transfer acceleration (enable transfer acceleration on the target bucket before using).
Amazon S3 backup file transfers now use the appropriate endpoint for the user provided bucket name.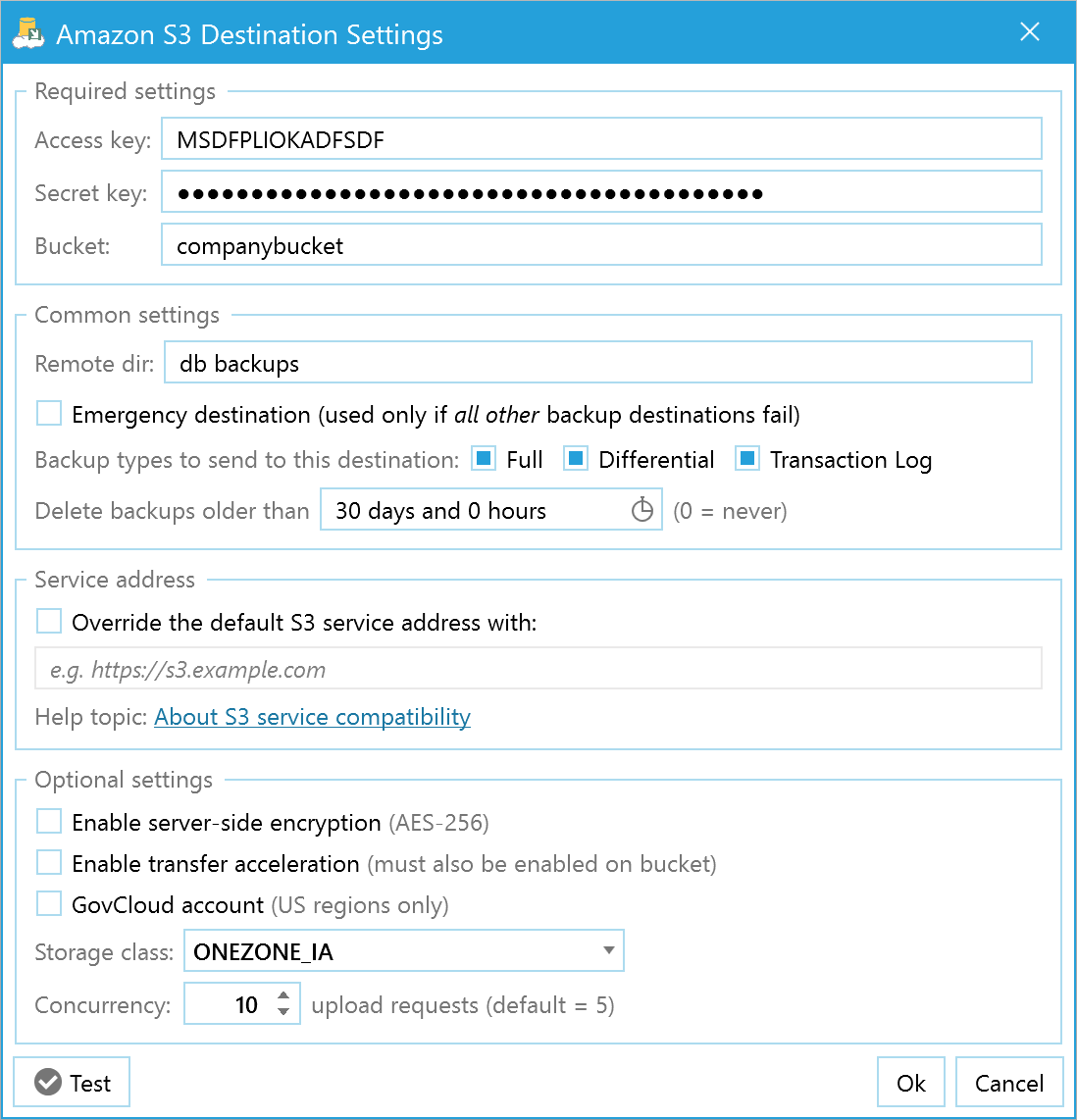 Additional Improvements
Users can now configure the update checker to traverse an HTTP proxy server.
Upgraded to latest Azure Storage SDK levels for improved reliability and performance.
SQL Backup Master no longer uses square brackets in backup filenames, since they are incompatible with some FTP servers.
Added a main window status bar with summary backup job information and indication of current activity.
Backup destination descriptions improved to make later identification (such as during recovery) easier.
Added application usage data reporting with an option (see global settings) to disable.
Folder backup destination location text box now offers autocomplete capabilities.
Backing up to Box is now supported in the free edition (no longer requires standard edition license).