COMPRESSION & ENCRYPTION
SQL Backup Master provides zip (or 7-zip) compression for reducing the size of database backup files prior to off-site storage. The resulting archive file can also be encrypted with AES-256 for added data security.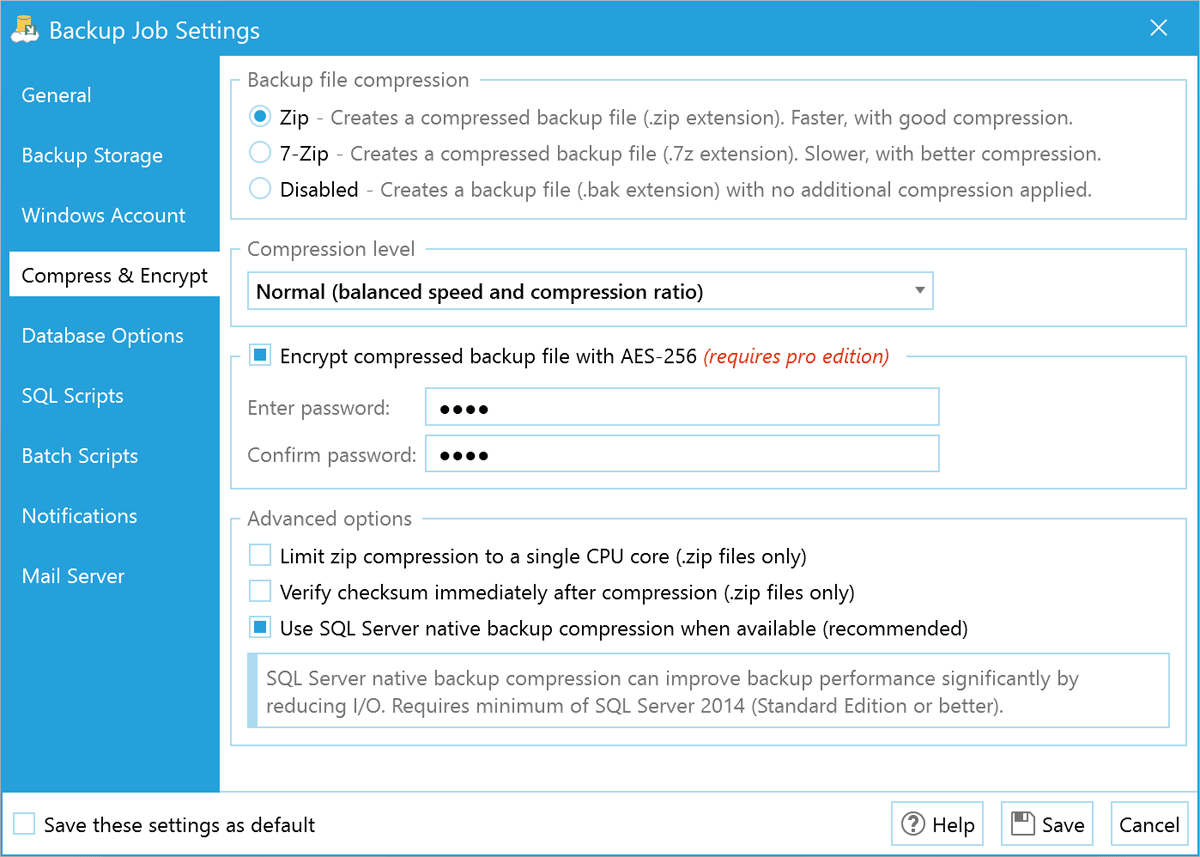 SQL Backup Master can also leverage the native compression capabilities of SQL Server (when available).