BACK UP SQL TO AMAZON S3
SQL Backup Master allows you to back up your SQL Server databases to the reliable, secure, and highly scalable Amazon S3 service.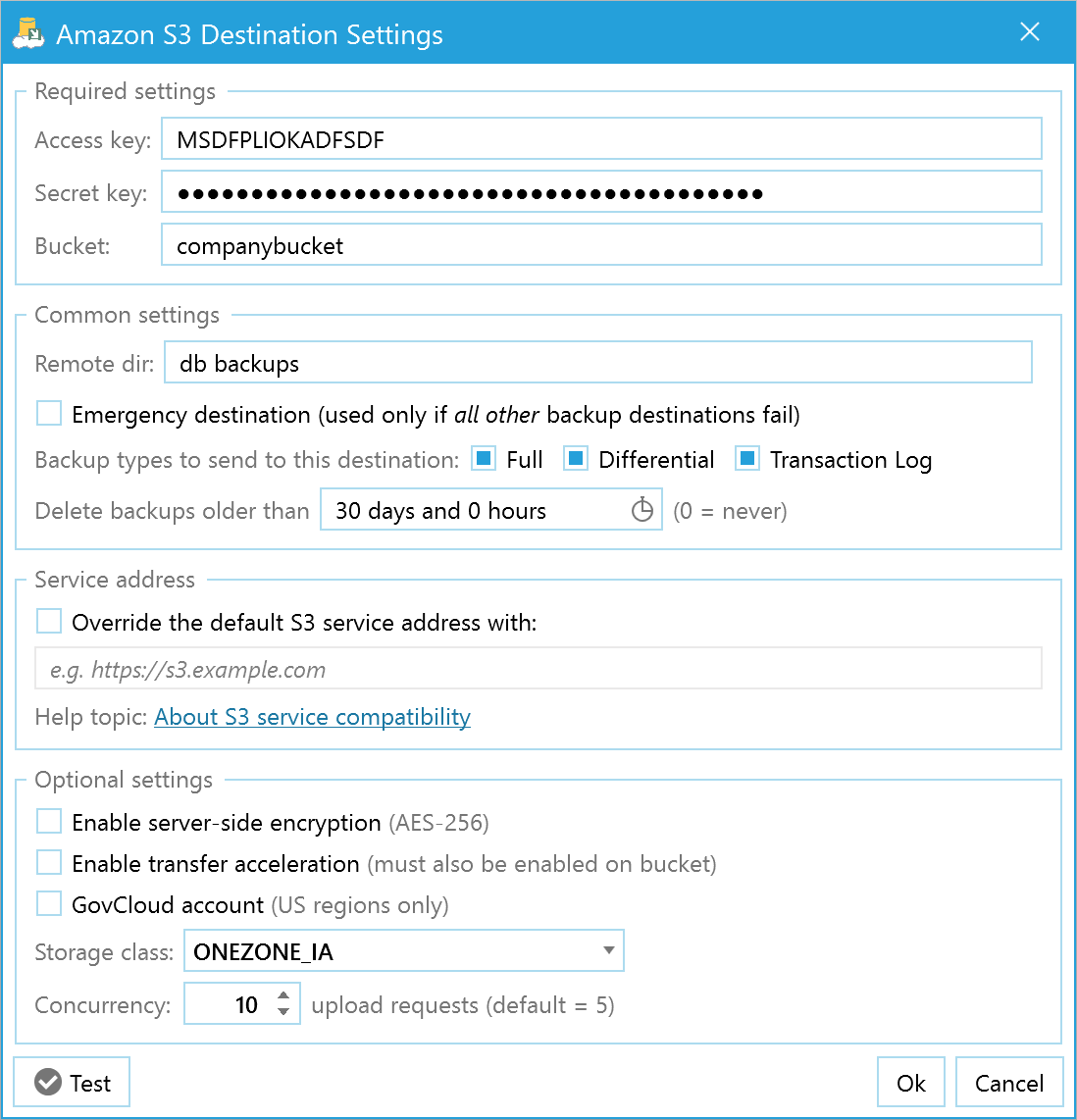 There's also a growing number of storage services that are compatible with S3, including Wasabi and Backblaze. Such services strive to provide S3 compatible storage features at significantly lower price points.